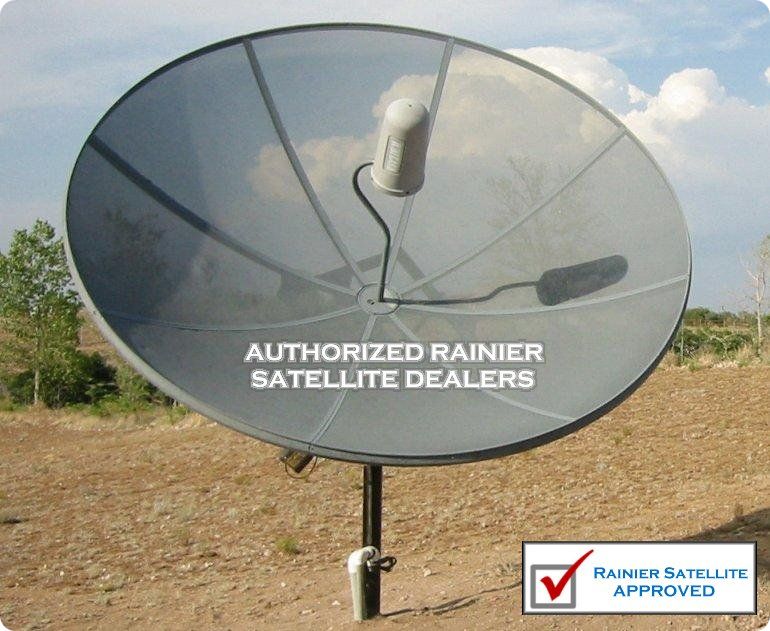 Local Dealer List.
Please support our Authorized dealers
---
Alphatec Communications & Electronics
10570 NW 27th Street. Suite 102
Doral Florida 33172
(305) 599-8399
Info@alphatec.cc
Status: Approved
---
---
Spare Time
9253 Frandsen Rd.
Lava Hot Springs Idaho 83246
(208) 776-5566
jj68mobile@gmail.com
Status: Approved
---
---
D & D Satellite
1832 Lancaster Dr.
NE Salem Oregon 97305
(503) 585-7445
www.ddsat.us
Status: Approved
---
---
The Satellite Shop
1241 Sherman St.
Akron, OH 44301
(330) 245-7947
Status: Approved
---
Interested in becoming an Authorized Dealer for Rainier Satellite? Find out how here
---
Third Party Satellite Technician's

If you cannot find a Rainier authorized dealer in your area you can look here for a third party satellite technician. Since these businesses are not approved by Rainier Satellite it's your responsibility to check them out and decide if you use them or not. Make sure they are experienced in C band installation and technical issues before you contract any work. Rainier Satellite is not responsible for any issues that may arise from using a third party technician.