Why Choose Rainier Satellite?
The Best Quality Picture... Pure Quality HD...
Only From Rainier Satellite!


No One Compares. Read on...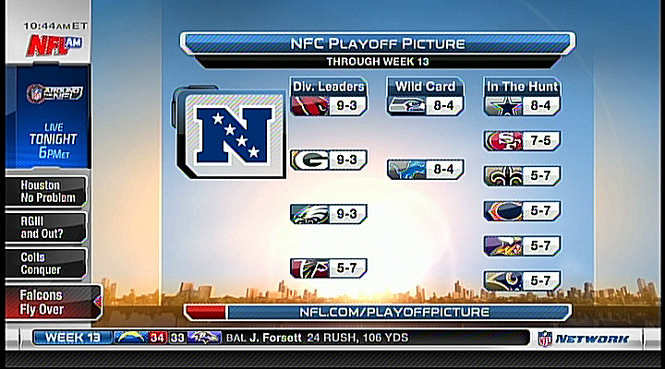 Are you watching your HDTV picture the way it was meant to be seen?
Not if you are watching
many of the major television services
that claim to provide high definition audio and video. These services
over compress and bit-starve the picture and sound quality.
This is meant to make the transmission smaller in size and cheaper for the service providers, but not for you. What
you are left with
is
a soft, dulled image, with macro-blocking and mosquito noise
which is experienced as
| | |
| --- | --- |
| | large and small square blocks of color, and fuzziness around images. These are digital artifacts that fill in the lost data. The sound quality is not immune to this downgrading as bits and pieces of the audio is lost as well and filler is added. Providers that do this only offer second or third generation signals, copies of copies, and do not provide the full bandwidth needed for a high quality picture and sound. |
You spent your hard earned money on an HDTV and a sound system that is capable of delivering a much better quality then your getting from these services. Wouldn't you rather get your moneys worth and truly experience HD as it was meant to be?
How?
| | |
| --- | --- |
| | With the help of Rainier Satellite's Ultra High Bandwidth HD programming services. Our programming is different than all the others. You receive it via C-band satellite. (this ensures no weather related issues and provides broadcast quality signals) These are very high quality Pure1080 Razor Sharp HD signals. The Rainier signals are not over compressed and rival blu-ray quality or better. Sharpness, detail, and color are breathtaking. The sound quality of your home theater system benefits too, since it's also not bit starved due to insufficient bandwidth. |
We also do not bitstarve our SD channels. We use higher bitrates on SD that most other providers use on HD. This assures our SD quality is top shelf. We provide DVD or better quality SD. Both the HD and SD picture quality we provide for you looks excellent even on a large 100 inch screen. Rainier stands for Quality not Quantity.
Isn't it time you see what your missing, and get what you paid for with that HDTV and home theater sound system? Get Rainiers Satellites HD / SD programming services, and receive the best picture and sound quality money can buy.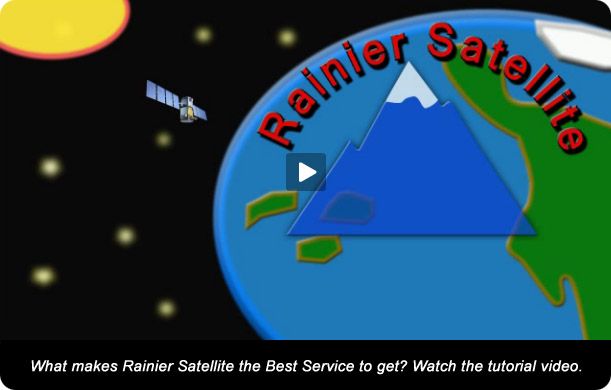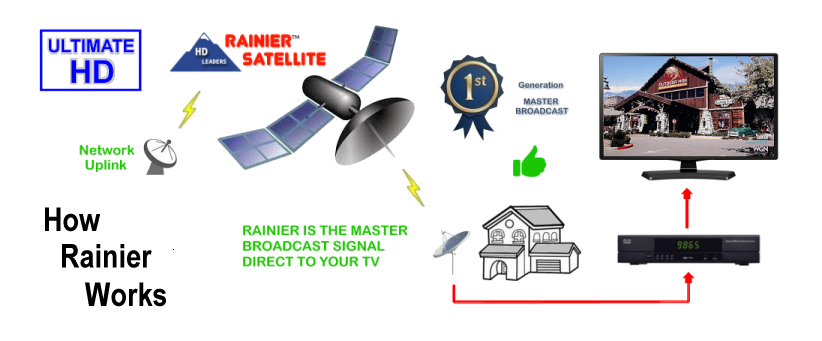 ---
 More Reasons to Choose Rainier...
No Contracts to sign.
No HD Fees.
No Rain or Snow Fade.
No Hidden Fees.
No Early Termination Fees.
No Activation Fees.
Get Free to Air Channels FREE with our receiver. No extra FTA box needed.
No Blurry Video from our HD Subscription Channels.
---