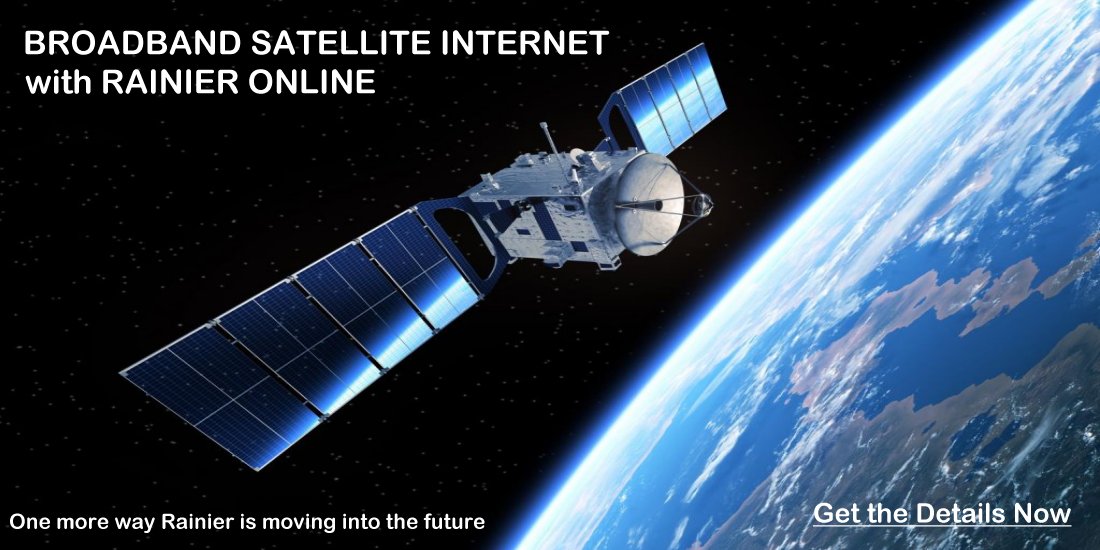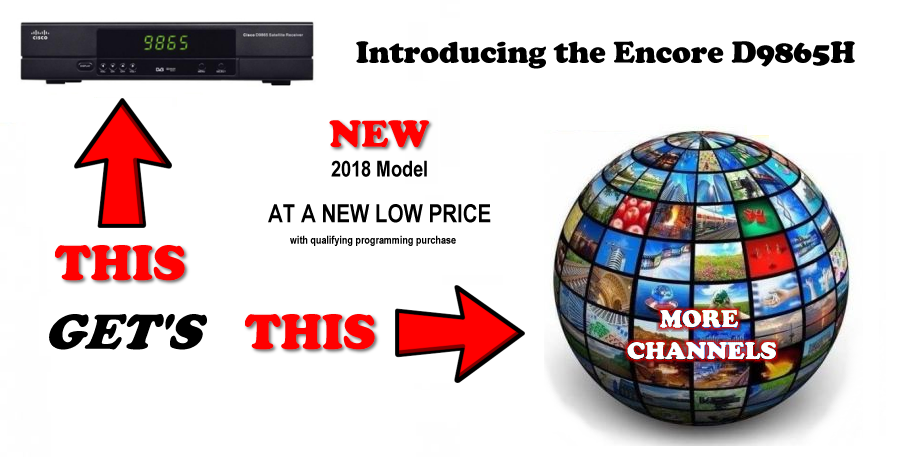 | | | |
| --- | --- | --- |
| Reasons to purchase the Rainier Satellite D9865 Receivers | Rainier D9865 | FTA Receiver |
| Receives Subscription TV | YES | NO |
| Receives ALL FTA (FreeView) Channels Reliably (No extra receiver needed) | YES | NO |
| Commercial Quality - Consumer Friendly | YES | NO |
| Full Free Phone Technical Support | YES | NO |
| 1 Year Warranty with Cisco a name you can trust | YES | NO |
| Automatic Firmware Updates Via Satellite | YES | NO |
| Modulates Receiver TV signal to multiple rooms | YES | NO |
Rainier Has Big Dish Repair and Install services available.

Do you need someone to install a new Rainier system? Is your dish in need of repairs? Are you all thumbs working on the big dish? Make it Simple. We have Dealer Referrals available for 48 states. Get up and running fast with Rainier.



SEARCH DATABASE NOW
Easy Financing Available through PayPal Credit
We know that for some C band equipment can be quite an investment. Rainier has made it easy now for you using PayPal Credit Financing to help manage the costs.

Get a 0% interest rate when you pay off the balance within the first six months.

Rainier Satellite Programming is not limited to your Home.
Introducing Rainier Satellite Commercial for Business.

| | |
| --- | --- |
| Boost your business revenue potential with Rainier Satellite. We know that great television is not limited to your home. Your customers Boost your business revenue potential with Rainier's access to the best programming that television has to offer, at the best possible rates. Own a Sports Bar, Restaurant, etc. Have a 60 inch plus HDTV screen? Tired of the important game going out in the rain? Own a Hotel, Motel, Cruise Ship line, etc. Need programming for your guests? Then Rainier is for you. Contact our Commercial Department at: corporate@rainiersatellite.net for more information. | Canadian Networks Available for Cable Companies and Private Networks with our Commercial Platform. |
Rainier Cares About Your Television Needs...
Call 509-486-4137 Today For More Information.
We're Bringing Back C Band Television.