Getting Your C Band System ready for Rainier's Pure HD Programming
---
Rainier Satellite offers our Exclusive C band PowerVu Full Arc HD Platform. If you already own a C band system you are 85% there. You will need a Dish mover that can switch polarity and provide LNB power for our receiver. 18 -21 volts DC for LNB power on both Vertical and Horizontal Polarity is required. Dish Mover / Polarity Options are shown below
Full Arc Platform:
Satellite Dish Mover Options.
Recommendations to get up and running fast.
Excellent... Rainier Satellite AP-600 Tracker, Core Electronics Package.
Good... 4DTV Satellite Receiver Tracker.
Good... Analog Satellite Receiver Tracker.
Fair to Poor... Other brand movers or mover/polarity options.
---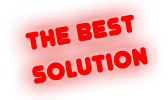 1) Excellent
Rainier HQ Satellite Tracker, Pansat AP600 & Core Electronics Package.
For Dish Movement / Servo control / LNB power.


Our Core Electronics Package integrates with the Rainier D9865 receiver. It gives you accurate full Dish movement and simple exact polarity control.



More on our core electronics package is found here
---
---
2) Good
GI / Motorola 4DTV C Band Receiver.
As A Dish Mover / Servo control / LNB power.
| | |
| --- | --- |
| | Do you own a 4DTV? |
They are a good choice if you have one in good working condition. You can use them as a dish mover, Polarity controller and LNB power for the Rainier system. Battery replacement is necessary on all 4DTV's if it hasn't been done in the last 5 to 7 years. If your 4DTV is nonfunctional or exibits problems its best to upgrade to our core electronics package here
Set up your 4DTV as a Rainier Only Dish Mover using our free instructions here
---
---
3) Good
Analog C Band Receiver.
As A Dish Mover / Servo control / LNB power.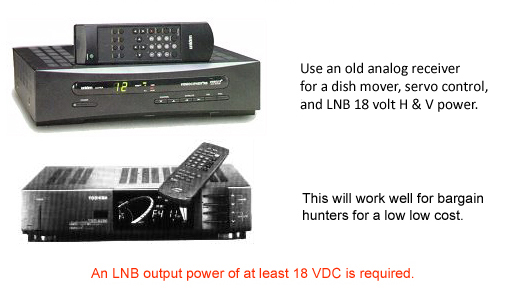 ---
---
4) Fair to Poor
Other Brand Movers and Polarity changers.

Other choices for moving your dish and or changing your polarity may be available but not recomended by Rainier. Consult your local satellite dealer for support of other options.
---
NOTE: Rainier Satellite is not responsible for your mover choice or support. WE ONLY SUPPORT our core electronics packages, and AP 600 purchaced from us.
---
A 7.5 foot or Larger Dish is Recommended for our Cisco PowerVu signals.
You will need a well aligned 7.5 foot or larger dish to insure 100% proper reception of the HD S2 Mpeg 4 PowerVu channels we offer. If your dish is smaller then 10 feet we highly recommend a PLL LNB.
A quality PLL LNB, Norsat, California Amplifier, or NJR are recommended. Please don't use a low priced LNB, it may not be stable and perform properly. Do not use an LNBF LNBF's do not supply the proper specifications needed for our HD high quality signals. LNBF's perform poorly and will not be up to the task for many signals we provide.
LNB Options are found here
Rainier D9865 receiver technical information can be found here